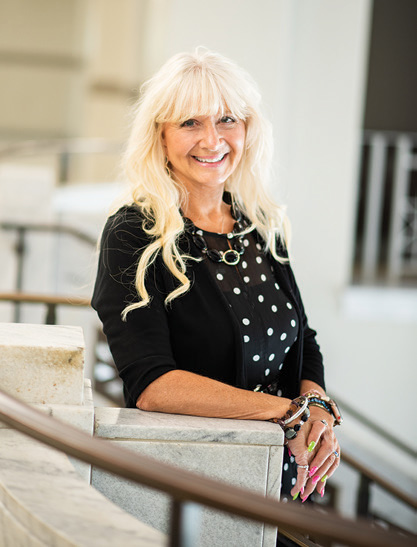 North Pole: Terri Mynatt
The temperatures are cold. The electicity can be unreliable.
But the beauty is unparalleled, and the culture is rich in traditions dating back thousands of years.
And, says Terri Mynatt (BSEd '89), being an educator to the Athabascan people of Alaska is the most rewarding experience she could have found. Now, she's on a quest to find other graduates of the PSU College of Education to join her.
"I would love to have other grads from PSU join me," she said. "Our housing is provided, and teachers are highly respected here and are well paid."
For nine years, she has taught in Venetie — an isolated village of 150 people about 100 miles north of the Arctic Circle, near the Brooks Range.
"We are commonly known as bush teachers," she said. "We have no roads, no cars, no stores. We get in and out by plane."
wildlife show, "Mutual of Omaha," which occasionally featured how Alaskans lived, video of whales and bears, and she wondered how people would live there. She yearned to go.
"The year my youngest son was a senior, I watched Alaska shows again and I thought, 'If they could do it, I could do it'."
THE TEMPERATURES ARE COLD. THE ELECTRICITY CAN BE UNDEPENDABLE.
---
Related News