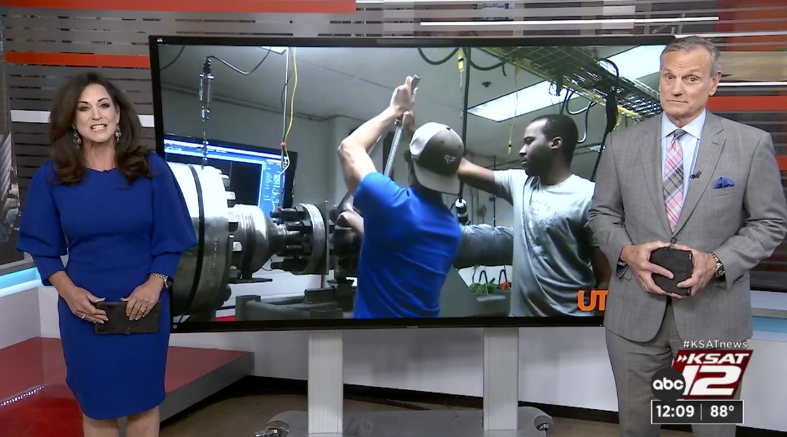 UTSA offers new master's program that prepares students for careers in aerospace engineering
SAN ANTONIO – This fall semester the University of Texas at San Antonio is offering a Master of Science degree in Aerospace Engineering that will prepare students for a successful career designing aircraft, spacecraft and more.
Chris Combs, Dee Howard Endowed Assistant Professor in Aerodynamics, said there are a lot of opportunities in the Aerospace Engineering industry.
"One thing that we really keed on when we developed this proposal for this aerospace masters program is that just in the last year there were 90 jobs advertised for aerospace engineers in the San Antonio area and there wasn't a single program in the city that was addressing that need. So, we are really trying to fill that gap and help prepare the workforce that our city's asking for," Combs said.
Students part of the program have access to different labs, including the Hypersonics Lab where students conduct different tests using a wind tunnel capable of simulating air speeds of up to Mach 7, or seven times the speed of sound.
One thing that we really keed on when we developed this proposal for this aerospace masters program is that just in the last year, there were 90 jobs advertised for aerospace engineers in the San Antonio area, and there wasn't a single program in the city that was addressing that need. So, we are really trying to fill that gap and help prepare the workforce that our city's asking for…
---
Related News